The Horzion's Scrapbook..

Pictures of the Bullies with their families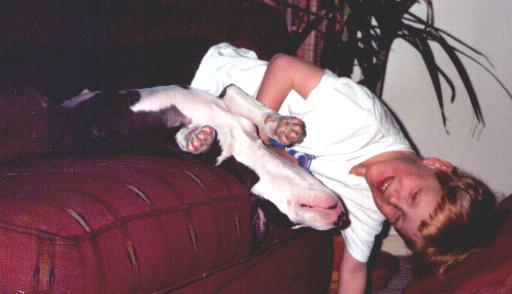 Bauer hanging ten with the Slizewski's
Look guys, I come as a boxed set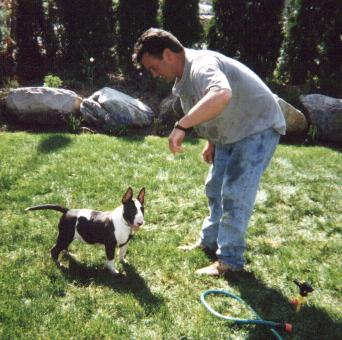 Vinny with his owner Ian Hurst playing in the sprinkler
Lilly never misses a meal with the Rago's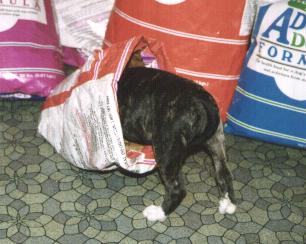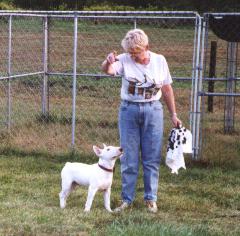 Oscar getting a little direction from his owner Andrea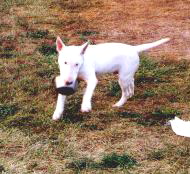 "I wish Andrea, or someone, would feed me!"
Dr. Wendy Hatter at Seven Oaks Vet Clinic with 3 of her favorite patients.
It's never to early to start mugging for the camera.
"Ain't I cute?"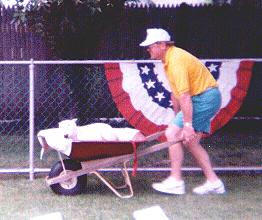 John Evans competing with Spuds at Bully Olympics
---
Horizons Home | Horizons Bios | Laura | Our Start | Links |
Horizons Past | Breed Info | You Don't Know Bull | Horizons Awards |
Bull Terrier Ring | Guestbook | New Shots |

Copyright © 2001 - Horizons Bull Terriers
All Rights Reserved